The weather here in Hampton Roads is heating up as we begin to say goodbye to Spring. That's right, Summer is right around the corner! Typically Memorial Day Weekend is the unofficial start to Summer here in the 757. Let's take a look at what Memorial Day is all about and what's in store for us, locally, this weekend.
WHAT IS MEMORIAL DAY?
"Memorial Day, formerly Decoration Day, in the United States, holiday (last Monday in May) honoring those who have died in the nation's wars. It originated during the American Civil War when citizens placed flowers on the graves of those who had been killed in battle."
Source: Encyclopaedia Britannica
HONORING MEMORIAL DAY IN HAMPTON ROADS
MONDAY – from The Virginian Pilot
Memorial Day Ceremony, at Victory Arch, 25th Street and West Avenue, downtown Newport News. 11 a.m. (757) 245-4532 or (757) 247-8523.
Memorial Day Ceremony, Conaway Cemetery at Naval Medical Center, Portsmouth, 9 a.m. Attendants must have base access. (757) 953-7422.
Memorial Day Observance, Hampton National Cemetery Complex, Marshall Avenue and Cemetery Road, Hampton. A 21-gun salute, music and more. 10 a.m. (757) 723-7104.
Memorial Day Observance, Fort Monroe's Continental Park. A 105 mm howitzer 21-gun salute, music and more. 11:55 a.m. (757) 788-2263.
Memorial Day Service, on board the battleship Wisconsin, 1 Waterside Drive, Norfolk. 10 a.m. (757) 644-1000.
Virginia Memorial Day Cluster All-Breed Dog Show, 8 a.m., Hampton Roads Convention Center, 1610 Coliseum Drive, Hampton. (757) 315-1610.
Virginia Beach Mayor's Veterans Committee commemorates Memorial Day, Tidewater Veterans Memorial, 19th Street across from Virginia Beach Convention Center, 11:50 a.m. to 1 p.m. (757) 467-6435.
Memorial Day Evening Service, Courthouse Community United Methodist Church, 2708 Princess Anne Road, Virginia Beach. 7 p.m. (757) 427-3272.
ACTIVITIES IN HAMPTON ROADS
Hampton Roads is home to many military families. There is much to enjoy throughout Memorial Day Weekend for all. Whether you're looking to hang out with friends or enjoy some activities with family – CLICK HERE to search all local events.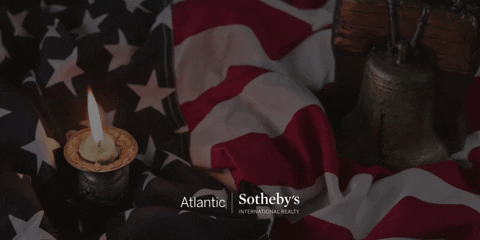 "Our debt to the heroic men and valiant women in the service of our country can never be repaid. They have earned our undying gratitude. America will never forget their sacrifices." – Harry S. Truman
See all our fine homes on atlanticsothebysrealty.com